Today we would like to share with you an amazing stir-fry dish. This dish is a flavorful and easy-to-make meal that's perfect for a quick weeknight dinner.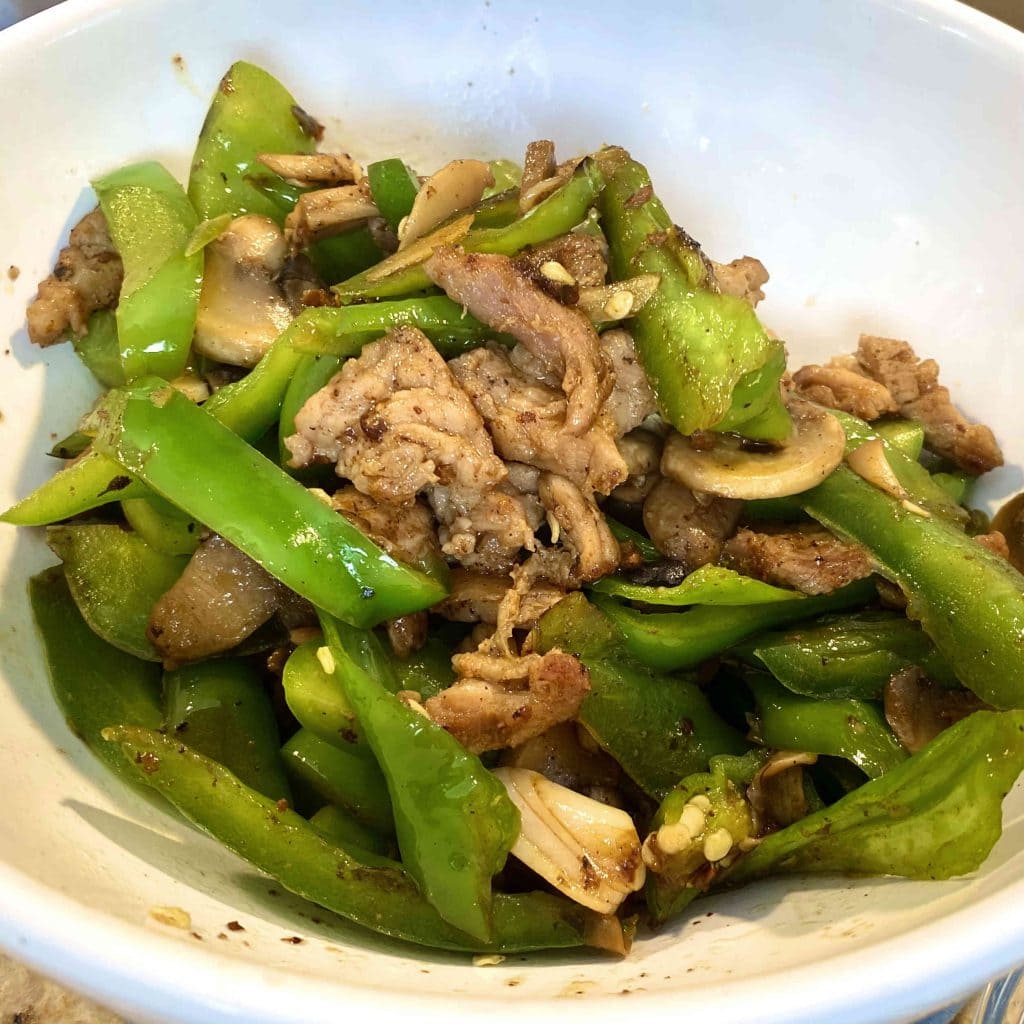 This is the second post of our Bargain Cooking series, where we explore delicious and affordable recipes that anyone can make at home. Today's recipe is a Hunan-style pork and pepper stir fry, a classic dish that is full of flavor and fragrance. It costs less than $5 for 2 servings, which makes it an affordable dinner option for two people.
When making this dish, we use pork trimmings from a big piece of pork shoulder, which we slice into thin pieces that contain both lean and fatty parts. This cut of meat gives the dish a more tender texture and a richer flavor than just using pork tenderloin.
---
---
The recipe we're using today comes from a video that we found on Weibo, a popular Chinese social media platform. The original author of the recipe did extensive research to create the perfect pork and pepper stir fry, and we're excited to share it with you.
Here is the original like of the video if you know Mandarin: https://weibo.com/1362772654/4884696246259071
The dish features long hot peppers, which we highly recommend using for their complex flavor profile. In our recipe, we used Anaheim peppers, which are moderately spicy and add depth and complexity to the dish. If you prefer a milder flavor, you can balance out the spiciness by adding a green bell pepper to the mix.
If you're looking for a delicious and easy-to-make dish that won't break the bank, give this Hunan-style pork and pepper stir fry a try. It's a classic dish that's sure to impress your friends and family, and it's perfect for any occasion.
---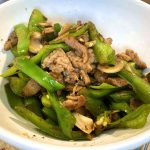 Print Recipe
Pork and Green Pepper Stir Fry
A dish that's bursting with savory flavors from the pork and fragrant aromas from the peppers
Ingredients
Main ingredient
2

long hot green pepper

Anaheim peppers, sliced

1

bell pepper

sliced

1

lb

pork

sliced

2

tbsp

lard

can be substituted with other type of cooking oil
Pork marinade
1

tbsp

soy sauce

1

tbsp

black pepper

ginger

sliced
Other ingredients for stir fry
1

tbsp

shaoxing wine

can be subsituted by dry sherry

2

clove

garlic

chopped

5

fermented black beans

optional
Stir fry Sauce
1

tbsp

oyster sauce

1

tbsp

sugar

½

tbsp

soy sauce

⅓

cup

water
Instructions
In a bowl, mix together the pork, soy sauce, black pepper, and ginger. Let it marinate for at least 10 minutes.

Heat a wok over medium-high heat and add 1 tablespoon of cooking oil (preferably lard). Add the sliced peppers and mix well with the oil. Cook without stirring until one side is slightly charred, then flip to cook the other side. Add a pinch of salt and mix well. Transfer the peppers to a bowl and set aside.

Add another tablespoon of lard to the wok and add the marinated pork. Cook until it's about 90% done (with only a small portion of raw pink visible on the surface), then add 1 tablespoon of Shaoxing wine to deglaze the pan.

Add the minced garlic and fermented black bean to the wok. Stir well with the pork, then add the peppers back to the pan and turn the heat to high. Pour in the stir-fry sauce and mix well with everything. Serve it hot with cooked rice. Enjoy!
Nutrition