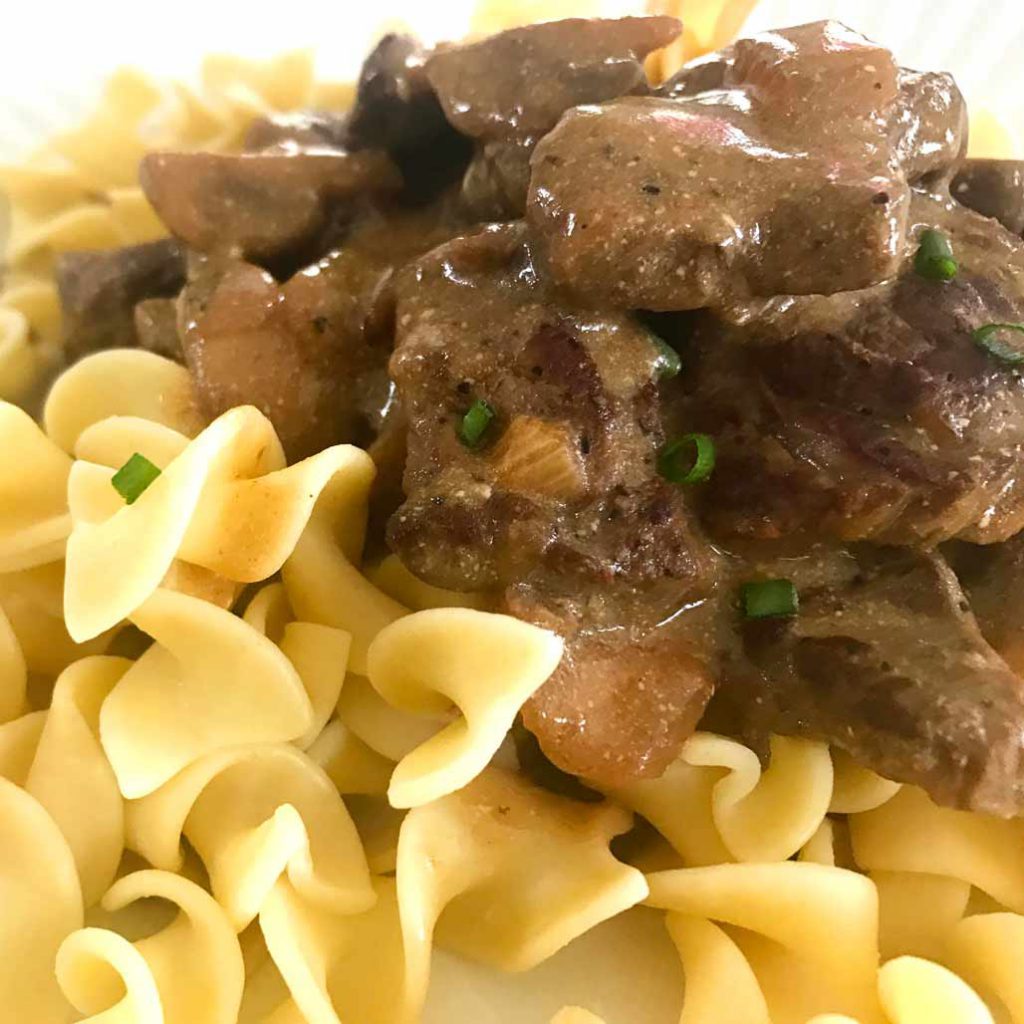 Who doesn't like the combination of beef, onion, and mushroom? Today we gonna show you how to cook beef stroganoff. It is a dish that might sound difficult, but the whole process is actually pretty easy, only need about 20 minutes you can cook beef stroganoff at home
---
---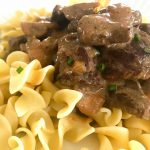 Print Recipe
Beef Stroganoff
A perfect combination of beef, onion, and mushroom
Ingredients
1

lb

top sirloin fillet

or tenderloin, rib eye steak cut

1

lb

mushroom

half

onion

3

cloves

garlic

2

tbsp

flour

3

cup

beef broth

1/3

cup

sour cream

2

tbsp

olive oil

3

tbsp

butter

(2 tbsp for the steak, 1 tbsp for sautee the mushroom)

1

tbsp

dijon mustard

salt

pepper
Instructions
Chop the steak into thick slices. Marinate with salt and pepper. Cut mushrooms into quarters, and chop the onion into small dice.

Add 2 tbsp of olive oil and 2 tbsp of butter. Once the butter is melted, add steak into the pan. Pan fry it until one side of beef is caramelized, flip and fry the other side.

Once both surfaces are caramelized, take the beef out of the pan. Add 1 tbsp of butter into the pan, then saute onion and mushroom. Season the mixture with salt, garlic, and black pepper.

Add 2 tbsp of flour into the pan, and stir well. Add 3 cups of beef broth into the pan. When it is boiling, add 2 tbsp of white wine into the pan. Simmer for 10 minutes.

Once the sauce is reduced, add beef into the pan and stir well. Add 1 tbsp of dijon mustard. Remove the pan from the stove.

Add 1/3 cup of sour cream into the pan, stir well with the sauce. Garnish with some chopped chives, and serve with egg noodles. Enjoy!
Nutrition
---
———
Bear Cusine is a participant in the Amazon Services LLC Associates Program
These links are affiliated. If you purchase through them, I will make a couple of cents to a couple of dollars. But that won't affect your prices at all. This is not a sponsored video.