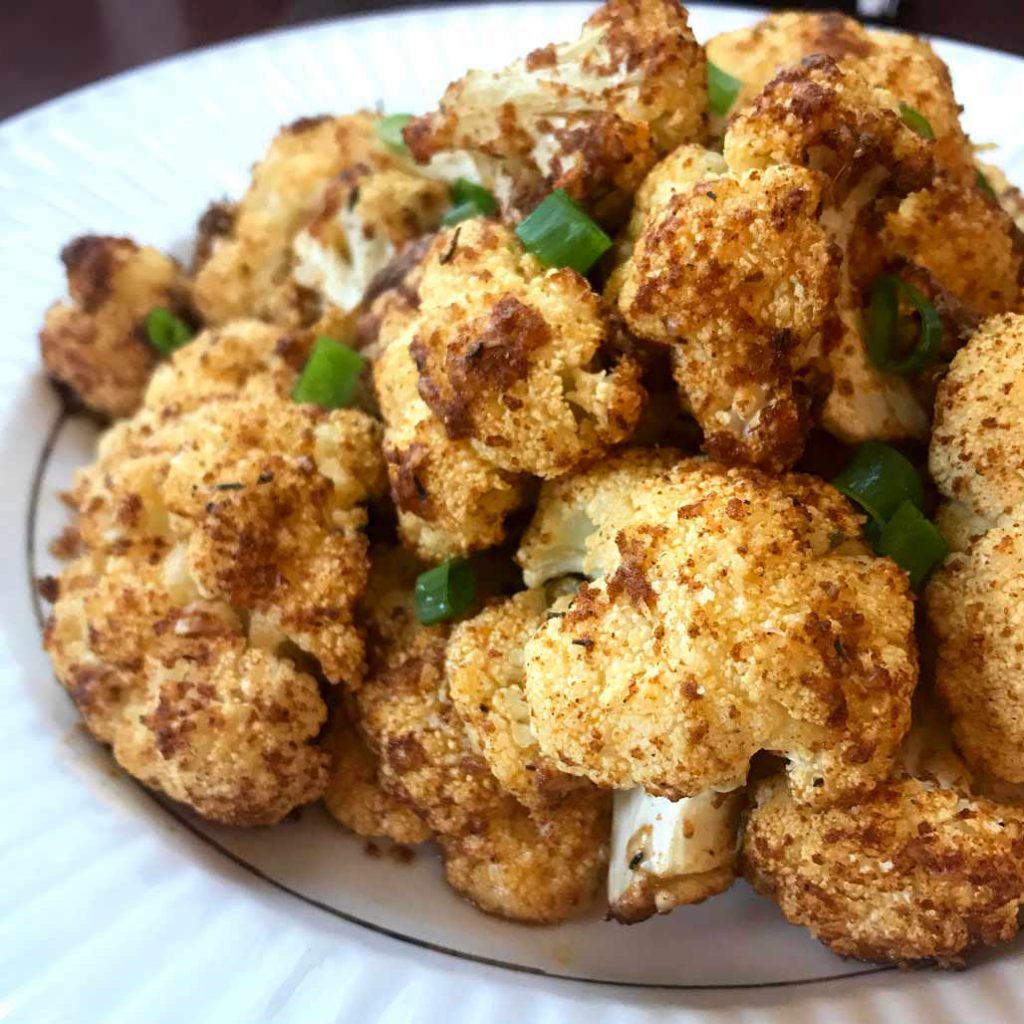 Today we are going to show you how to roast cauliflower with parmesan cheese. Super easy to make. Only a few steps of preparation, and oven bake for 20 minutes. It's so delicious. I can eat a whole roasted cauliflower by myself!
---
---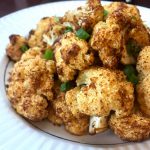 Print Recipe
Roasted Cauliflower with Parmesan Cheese
With only a few steps of preparation, bake it in the oven, and this delicious cauliflower dish can be easily done within 25 minutes!
Ingredients
1

cauliflower

1

tbsp

garlic powder

1

tbsp

paprika

1/2

cup

parmesan cheese

1/2

tbsp

thyme

1/2

cup

olive oil

salt
Instructions
Remove cauliflower leaves at the bottom, cut off the stem, and then snap apart the florets.

Place the cauliflower in a bowl, together with a pinch of salt, 1 tbsp of garlic powder, 1 tbsp of paprika, and grate 1/2 cups of parmesan cheese, 1/2 tbsp of thyme. Mix well. Lastly, add 1/2 of olive oil and mix everything well.

Place parchment paper over a baking sheet, lay cauliflower on it, and grate more parmesan cheese on top of it. Roast them in the oven for 20 minutes at 300°F, and broil for 2 minutes in the end. Enjoy!
Nutrition
---
———
Bear Cusine is a participant in the Amazon Services LLC Associates Program
These links are affiliated. If you purchase through them, I will make a couple of cents to a couple of dollars. But that won't affect your prices at all. This is not a sponsored video.