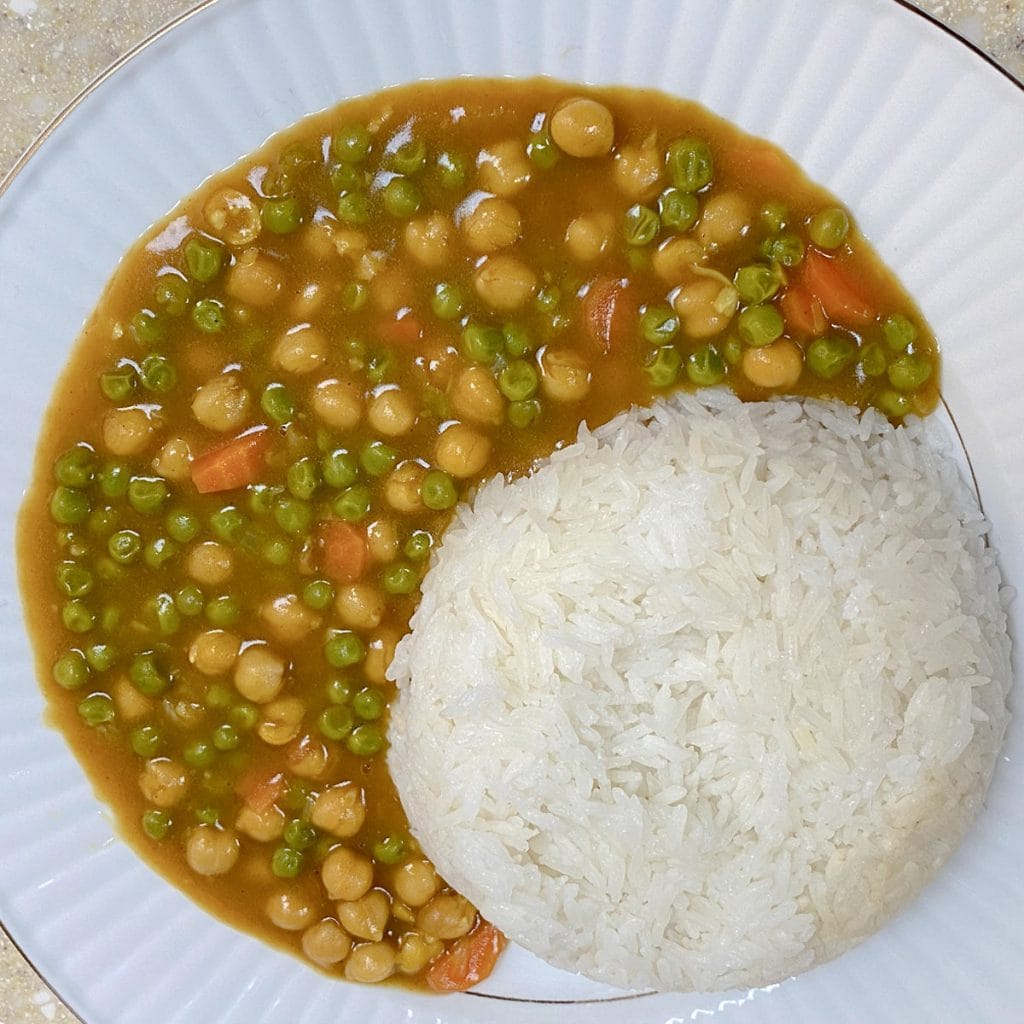 ​​Today we are going to show you an easy way to cook curry chickpea. It doesn't require much preparation, you can easily scale it up and make a large portion of curry to serve a lot of people within 30 minutes, and it tastes so great!
As a curry lover, I am a big fan of both Thai curry and Indian Curry… but when it comes to cooking at home, these 2 types of curry both require a lot of effort and time to make from scratch.
Instead, I usually go with Japanese curry because the cooking process is so much easier with this seasoning mix. It can be found in the Asian grocery store, or in the Asian food aisle of some of the supermarkets.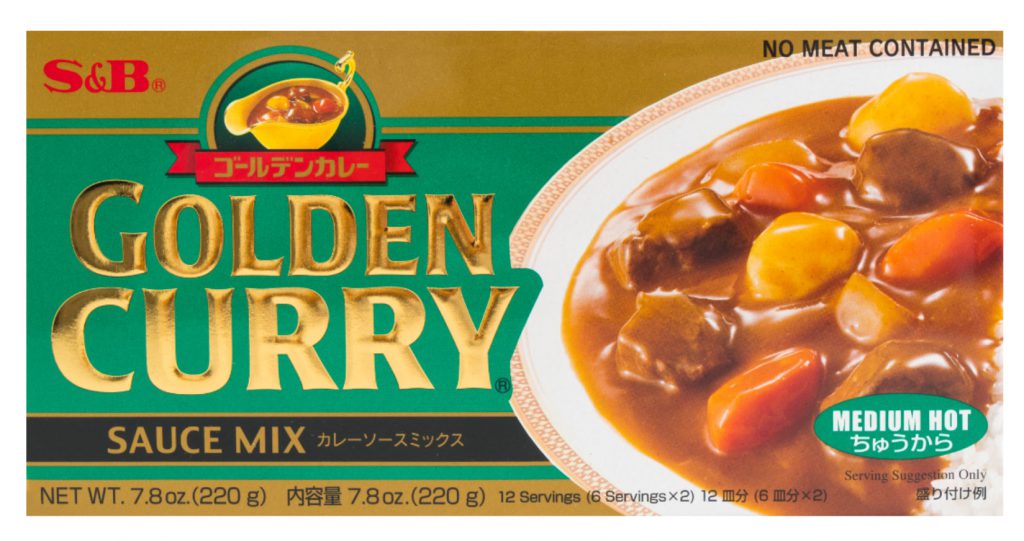 Plus, there are also other brands that produce these curry seasonings. They also have different levels of spiciness. It is an excellent all-in-1 curry sauce mix and I always have several kept in my pantry.
This recipe doesn't limit to chickpea, you can easily apply the same method but with other protein and veggies and make everything so tasty.
---
---
---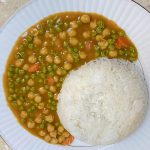 Print Recipe
Chickpea Curry
An easy way to cook curry chickpea. You can easily scale it up and make a large portion of curry to serve a lot of people within 30 minutes.
Ingredients
1

can

chickpea

or dried chickpea, soak overnight in advance

1

shallot

or a quarter of onion

1

carrot

1

cup

forzon or fresh green pea

half

pack

Japanese curry sauce mix

1

tbsp

butter

3

cup

water
Instructions
To start with, you can use dried chickpea, make sure to soak it in advance before cooking. Or if using the canned chickpea, drain out the liquid from the can, and rinse the chickpea with fresh water.

Chop the shallot and garlic into small dice. Peel and chop the carrot into small pieces. Prepare 1 cup of peas. ​​The quantity of each ingredient is not strict, you can adjust according to your preference.

Heat up a pan over low heat and melt 1 tbsp of butter. Once the butter melted, sauteed with the shallot and garlic. Cook until the shallot becomes translucent. This process may take about 3 minutes over the low heat. We are going to then turn up the heat to medium high and add in the chickpea and veggies.

Stir well, and add in about 3 cups of hot water to cover the mixture. Once it boils, add the curry seasoning in. Cover up with the lid and turn down to low heat. Let it cook for another 20 minutes. Make sure to come back and check occasionally if all of the curry cubes have dissolved.

While the curry is cooking, don't forget to cook your rice!

20 minutes later, it smells really good and all of the ingredients have absorbed the nice curry flavor. Serve it with rice, and enjoy!
Nutrition
---
———
Bear Cusine is a participant in the Amazon Services LLC Associates Program. These links are affiliated. If you purchase through them, I will make a couple of cents to a couple of dollars. But that won't affect your prices at all.