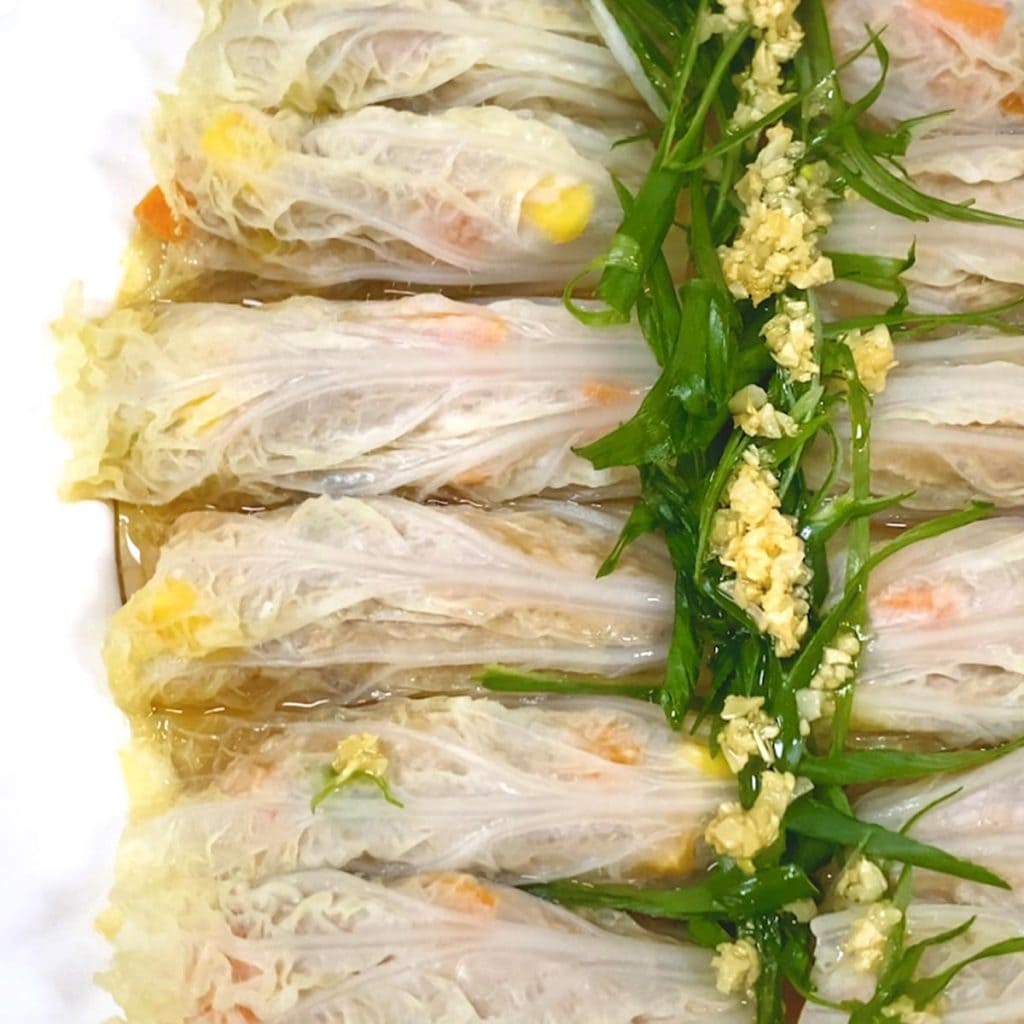 Today we would like to introduce you to a healthy delicious roll, using napa cabbage. It is well balanced with the sweetness of the cabbage leave and the ground pork inside. This is also the last blog post of our napa cabbage series.
Ideally, you can use the leafy part for the cabbage, which is easy to roll. But if you want to make a bigger roll, you can use the whole cabbage leave, just blanch in the water. It will become tender and easy to roll once it is cooked.
---
---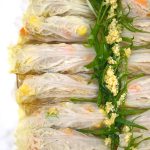 Print Recipe
Napa Cabbage Stuffed Rolls
A delicious cabbage rolls with low calories!
Ingredients
1/3

napa cabbage

Ideally using the leafy part would be easier to roll. If using the stalk part, blanch in the boiling water for 1 minute and it will be soft enough to roll.

1/4

lb

ground pork

or ground beef

1

cup

vegetable mix (such as corn, pea, carrot)

1

tsp

ginger

1

tbsp

soy sauce

salt

black pepper

sesame oil

garlic

scallion
Instructions
First, we are going to grind some ginger root and add it to the ground pork. And then add about 1 tbsp of water to the pork. Mix well until all of the water is absorbed by the pork and this extra water will make the pork juicy and tender. To season it, add 1 tbsp of soy sauce, a pinch of salt, and black pepper.

Add the mixed vegetable into the pork, mix well. Lastly, add a tbsp of sesame oil (It will help to lock in all of the flavors of all the ingredients here and also prevent them from drying out)

To assemble the roll, take 1 cabbage leaf, and then place a spoonful of pork on top of it, spread it more evenly, and then just roll it. (If you want to make a larger roll by using the whole cabbage leaf instead of just the top part as shown in the video, you can boil some water and blanch the leaf for 1 minute, once it cools down it will become tender and easy to roll)

Place the rolls on a plate. Boil some water, and steam them for 15 minutes over high heat.

To garnish, roll up some scallions vertically, chop them off into thin long slices. Use low heat to cook up some minced garlic in the oil, then pour the oil on the top of the scallion slices. It will bring an extra kick of the nice garlicky flavor. Enjoy!
Nutrition
---
———
Bear Cusine is a participant in the Amazon Services LLC Associates Program. These links are affiliated. If you purchase through them, I will make a couple of cents to a couple of dollars. But that won't affect your prices at all.