River snail noodles may be unfamiliar to you if you are reading this article. Not only are you unfamiliar with it, but most Chinese people are as well.
But, as a native of Guangxi province, this is something I grew up with.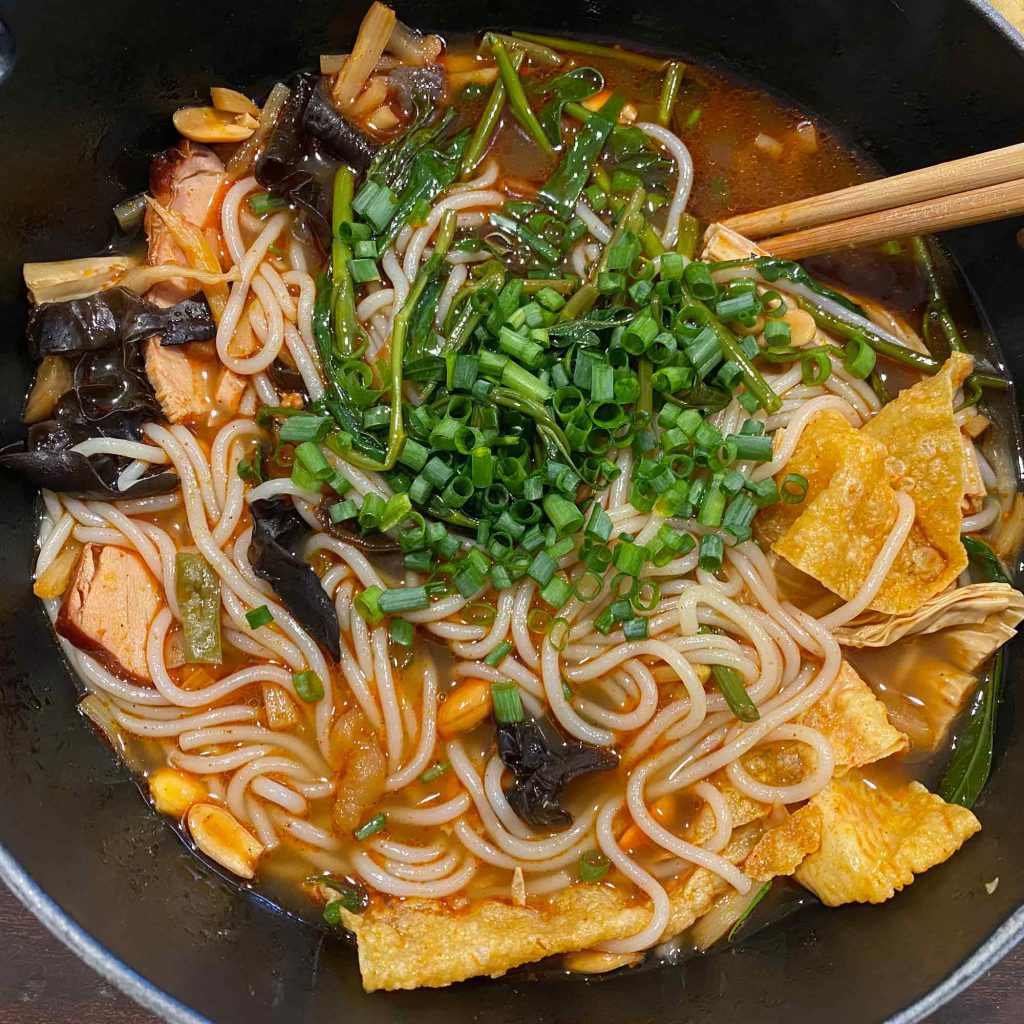 Technically, I began eating river snail noodles after middle school. This noodle is too spicy for a child btw.
However, I grew up eating other dishes that were cooked with fermented bamboo shoots. So when I tried river snail noodles for the first time at a noodle shop near my house, I became addicted.
Before it became popular in the last few years, I had no idea that most people would find these noodles to be stinky.
However, because of the stickiness, these noodles quickly went viral on social. So many influencers opened the packaging and shared videos of their reactions when they first tasted the snail noodle.
The most frequent response was, "This noodle smells really bad, but it tastes so damned good in the mouth!"
So, if you, like most people, are curious about river snail noodles, we will include more information and tips on how to prepare them in this article.
Summary
Does the noodle contain snails?
What flavor do the noodles have?
Which restaurant serves river snail noodles in the US?
How can I get some river snail noodles at home?
Does the river snail noodle contain snails?
Yes! You probably won't notice it in your bowl, though. The river snails are sautéed with spices as the first step in making the broth, then the pork bone broth is mixed in.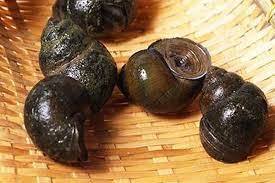 In the noodle shop in Guangxi, you can order extra snail meats. The texture is similar to the escargot that you had in a French restaurant.
The taste of river snail noodles
In my opinion, this noodle is like a flavor nuclear bomb. You might be surprised at how many ingredients are in the bowl.
The broth is rich and savory. The rice noodles are slippery and chewy. The combination of sourness from the bamboo shoot and fermented green bean makes this dish extremely appetizing. I particularly enjoy combining these sour ingredients with the crunchy roasted peanuts. My favorite part is the fried bean curd, which soaks up the savory soup and tastes incredible.
Which restaurant serves river snail noodles in the North America?
River snail noodles are now served in some noodle shops in North America. Here is the list of addresses I gathered.
I haven't tried any of these noodle shops because they are too far away from me, but based on reviews, they seem to be good.
---
Houston – Fen
4565 Highway 6 Ste I, Sugar Land, TX77478
This store also served other types of noodles from Guangxi, like old friend noodles and Guilin rice noodles.
Toronto – One Restaurant
4750 Yonge St unit 141, North York, ON M2N 5M6, Canada
---
I'll keep adding to this list as I discover more. I sincerely hope that more stores will open and that river snail noodles will one day be as well-known as Japanese ramen.
How to prepare river snail noodles at home?
Growing up in Guangxi and now living abroad for a couple of years, my favorite homesick food is noodles.

For years, I've been looking for the best packaged river snail noodles on the market. I've tried nearly every brand available in the United States.

Here is a list of the noodles, along with my thoughts on them. If you decide to give it a shot, I hope this list is useful to you!
Liuquan
Recommandation: 🌟🌟🌟🌟🌟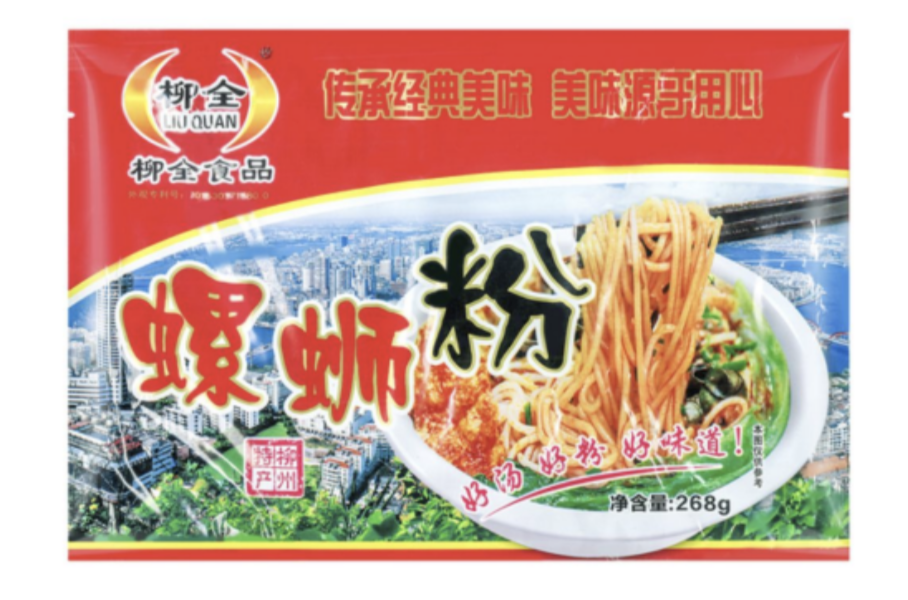 I find the Liuquan brand's flavor to be one of the most reminiscent of a Guangxi noodle shop.
It also comes with more fried bean curd than other brands.
They also have a series whose packaging features a panda. They typically cost $1 more than the standard version. The flavor hasn't changed all that much, in my opinion. Therefore, I continue to suggest the version without the panda.

However, I've heard that the formula sold in the United States needs to be changed because it contains river snail meat in the soup packet. According to the reviews I read online, they are no longer the best option…
2. Liziqi brand
You most likely saw Liziqi's video on YouTube. She cooked river snail noodles in this video.
River snail noodles are part of a line of authentic Chinese food sold under the Liziqi brand.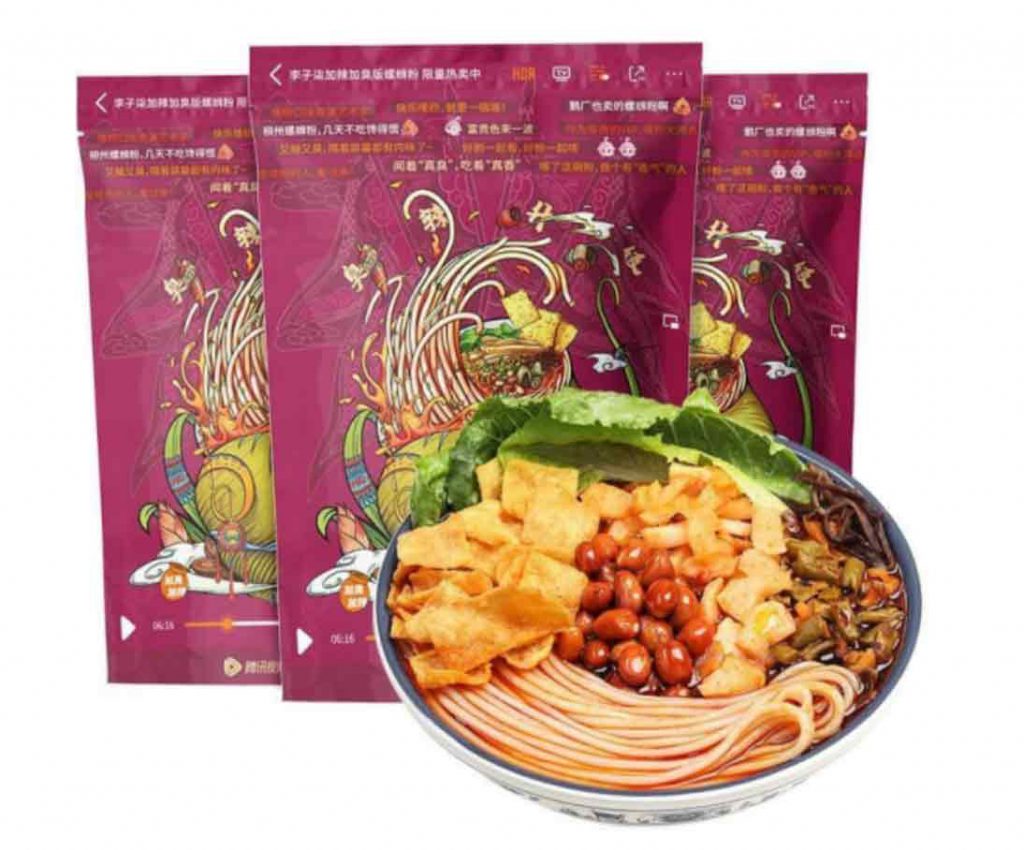 ---
---