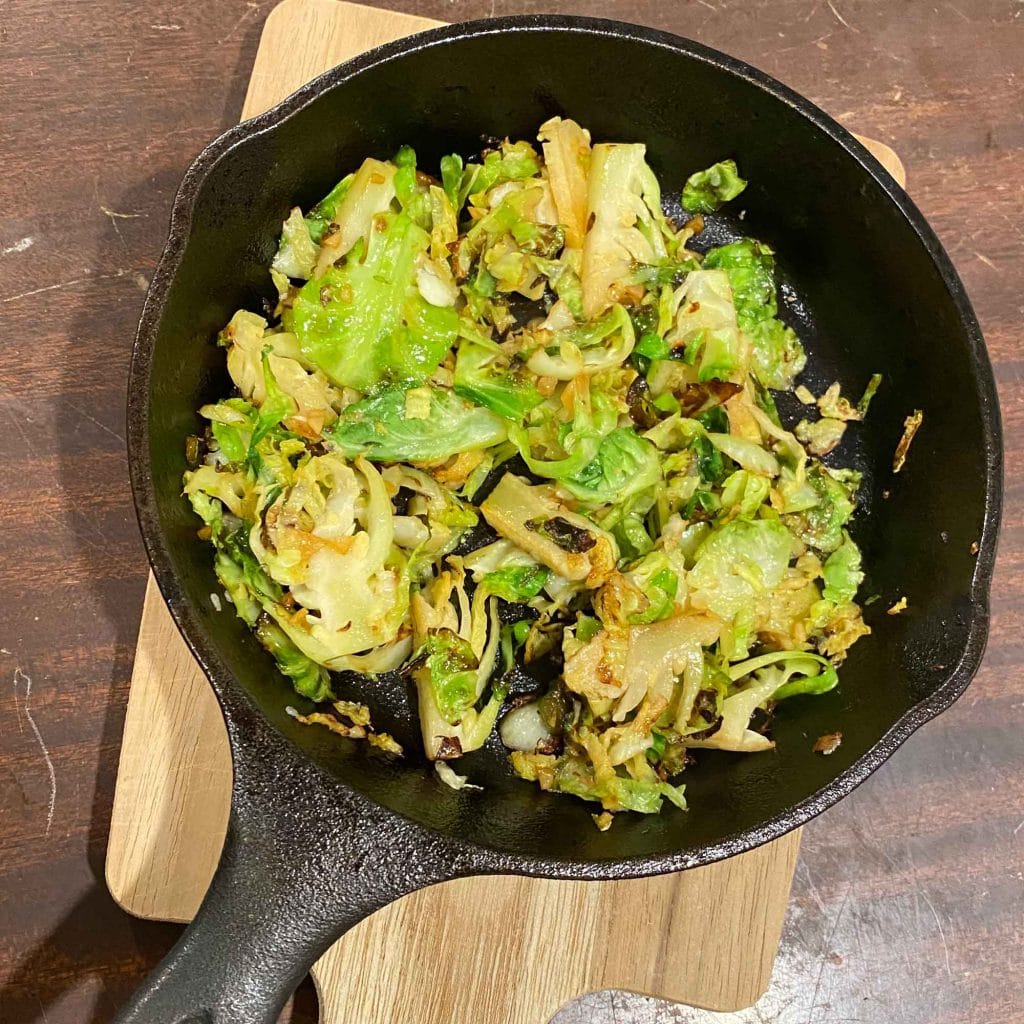 Oven-roasted brussels sprouts used to be the only way how I cooked this veggie. The charred outside brings so much flavor to the dish.
Recently I discovered a new way to cook them, which tastes equally as good as the oven-roasted ones, with only 5 minutes! (It takes nearly 5 minutes for my oven to preheat lol)
---
---
To make it cooked as quickly as possible, and also as much charred part, we will need to shred the brussels sprouts. You can cut them in half first, so it will be stable to slice them. Sometimes when I am lazy, I just slice the whole sprouts directly.
Also highly recommended to cook this dish with a cast iron pan, which can maintain the heat very well and shorten the overall cooking time.
In the end, add a splash of water (about 2 tbsp) to the hot pan. It will help to make the salt distribute evenly. Plus, the steam will quickly increase the temperature inside the pan again and make everything taste so good!
---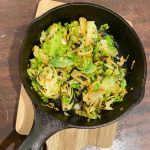 Print Recipe
Cast Iron Quick Garlic Brussel Sprouts Side Dish
A quick delicious side dish that can be easily done within 5 minutes.
Ingredients
1

cup

brussel sprout

1

clove

garlic

minced

1

tbsp

neutral oil

salt

to taste
Instructions
Preheat the cast iron pan over high heat.

Cut the brussel sprout into half, and chop them into slices. Chop the garlic as well.

When the pan is hot, add 1 tbsp of oil and add the brussel sprout. Spread them evenly inside the pan and try not to stir them until one side is brown. This will take about 30 seconds. Then add the minced garlic and a pinch of salt (or to taste). Add 2 tbsp of water and quickly mix everything while the steam is coming out. Turn off the heat and it is ready to serve. Enjoy!
Nutrition