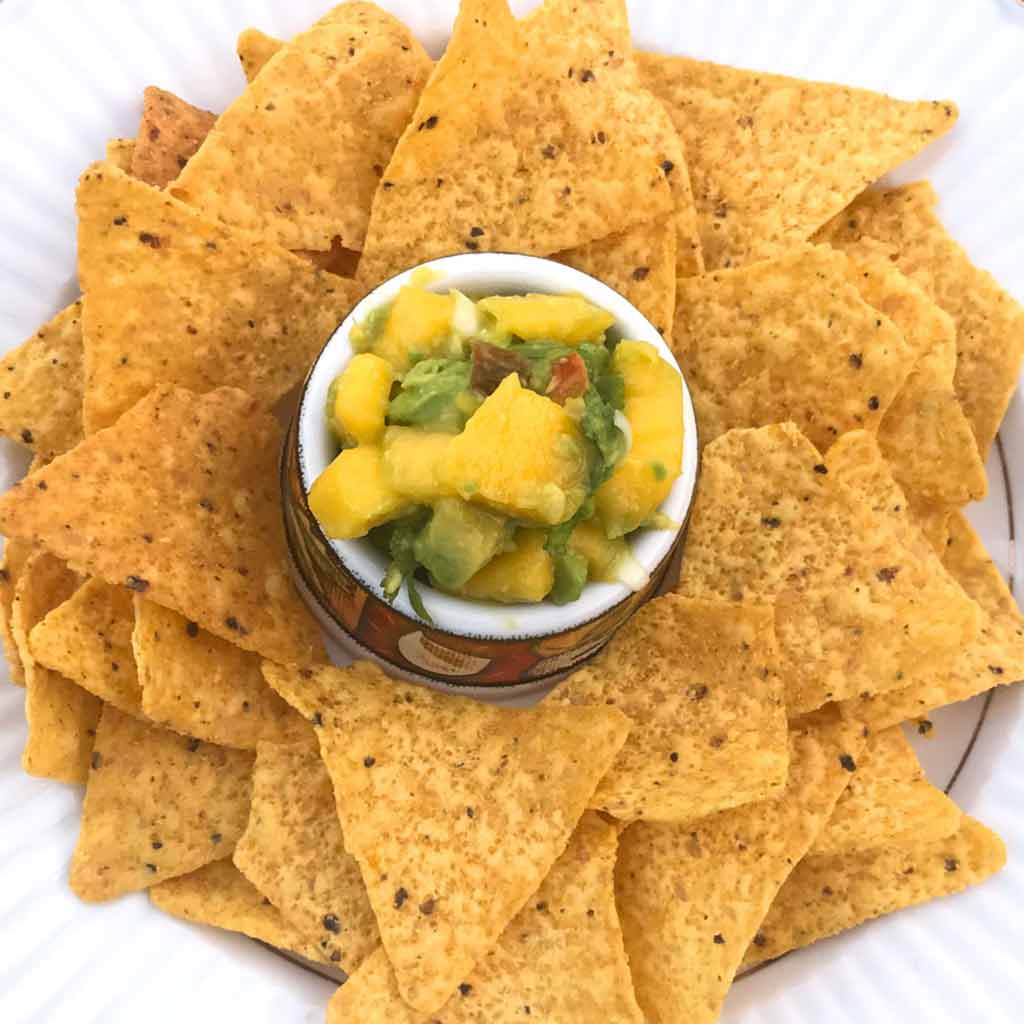 Homemade fresh mango is wonderful and way better than the mango salsa that you can buy in the supermarket.
In one bite, the sweetness from the mango, the strong flavor from the jalapeño, and the creamy avocado. Wonderful flavor!
---
---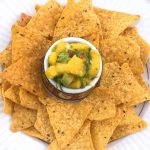 Print Recipe
Mango Avocado Salsa
This mango avocado salsa is so delicious and easy to make! It serves well with tortilla chips, poultry, or fish dish.
Ingredients
1

mango

1

avocado

half

lemon

1

spring onion

1

tbsp

pickled jalapeno

1

bunch

cilantro

salt
Instructions
Chop spring onion, and mix together with the juice from half of the lemon in a mixing bowl.

Peel the mango skin and remove the flesh from the core, chop into small pieces. Same steps for avocado. Mix well in the bowl. The lemon juice will prevent the avocado from changing color.

Chop jalapenos and cilantro into small pieces, and add to the mixing bowl.

Add salt to taste, and mix well everything. Transfer to a serving container and it is done!
Notes
Notes:
Instead of using onion, which is used in most salsa recipes, I replace it with spring onion in this recipe.  Because the raw onion's flavor is harsh and overwhelming for me, while the spring onion is more complimentary. They have a mild oniony taste that better suits this recipe.
Instead of using fresh jalapeno, I choose to use pickled jalapeno because it not only brings the spicy taste but also has a more subtle and complex flavor, which really adds depth to the flavor of the salsa. However, the pickled jalapeno is less spicy, if you like spicy salsa still using fresh jalapeno, or even habanero. Bell pepper is a good option too if you don't like spicy salsa 🙂
Nutrition
---
———
Bear Cusine is a participant in the Amazon Services LLC Associates Program
These links are affiliated. If you purchase through them, I will make a couple of cents to a couple of dollars. But that won't affect your prices at all. This is not a sponsored video.