Today we would like to share with you an easy way to cook oven-baked fries at home.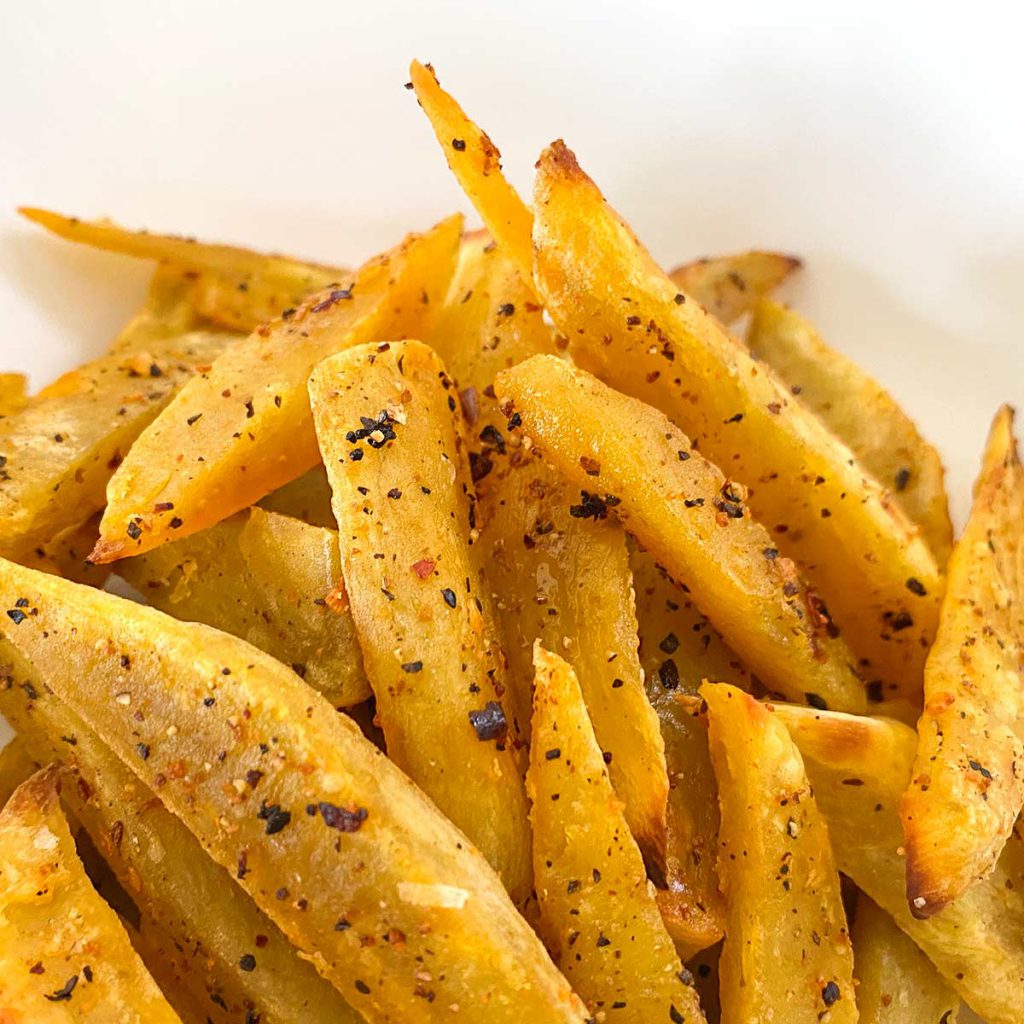 We will be using Murasaki sweet potato, which I recently found at Trader joes. But the method that we introduced today can also apply to other types of potatoes or regular sweet potatoes.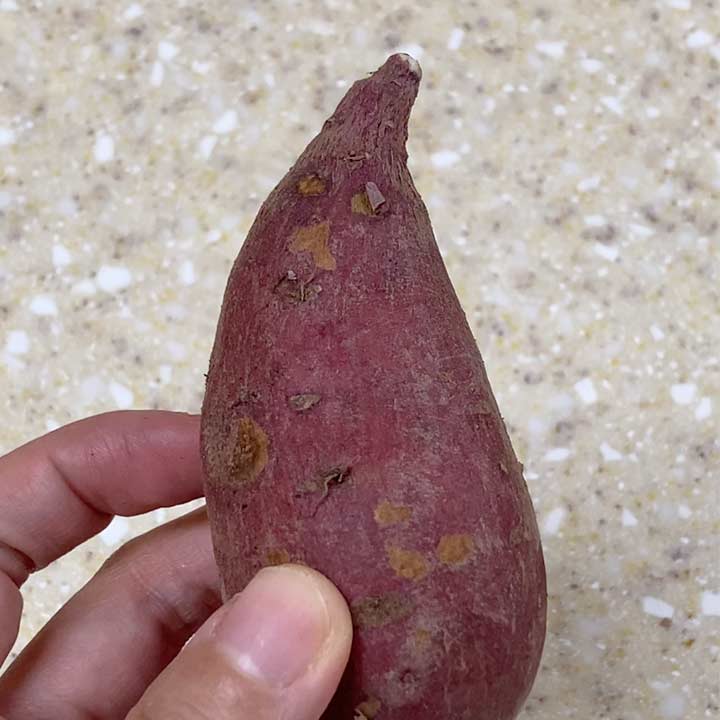 The Murasaki sweet potato is purple outside and white inside. But once it is cooked it will turn to a light yellow color which is very appetizing. They taste so great especially when baked in the oven.
---
---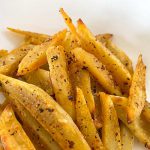 Print Recipe
Oven Baked Seasoned Fries
These sweet potatoes taste so great especially when baked in the oven!
Ingredients
2

lb

Murasaki Sweet Potato

Or regular potato or sweet potato

2

tbsp

olive oil

salt

pepper

cajun seasoning

chili flakes
Instructions
Peel and slice the sweet potatoes into strips. To prevent the color from changing due to oxidation, you can soak the chopped sweet potato in the water.

After all of the potatoes are sliced, add them into boiling water. Cook until the water boils again. Cover the lid and remove the pot from the heat. Let it sit in the hot water for 5 minutes. By doing this, it will make the fries soft on the inside later on, while not overcooking them

5 minutes later, remove the potato from the water. Then transfer to a kitchen towel to let the surface dry out. Then transfer the potato to a baking sheet. Season with salt and pepper, and cover the fries with olive oil. Mix everything well and spread the sweet potato evenly over the baking sheet.

Bake it for 20 minutes in total at 425F.

Take it out at the 10 minutes mark and add some cajun seasoning, and some chili flakes. Use a spatula to stir and mix well. Try your best to make all of the surfaces are evenly cooked. And then send it back to the oven.

Bake for another 10 minutes and it is done. Enjoy!
Nutrition
---
———
Bear Cusine is a participant in the Amazon Services LLC Associates Program. These links are affiliated. If you purchase through them, I will make a couple of cents to a couple of dollars. But that won't affect your prices at all.